MidPointe Library Liberty Updates
10/24/23 Update
Contractors will be boring under Yankee Road near Wilhelmina Drive starting October 30 and continuing for two to three weeks. There is no expectation of stopped traffic. This is the next step in preparing the lot for the new MidPointe Library Liberty.
8/24/23 Update
The new MidPointe Library Liberty project will be progressing in two phases. The first phase will be development of the site and the second will be building construction. "Phase One" will begin on Monday, August 28. This project is designed to create a building pad ready site, including:
Major grading adjustments throughout the property
Creation of a storm detention area
Zoning required fencing, mound, and landscaping along residential property line (replacing current fence)
Temporary stabilization and erosion controls
Creation of parking lot outline (gravel, not paved yet)
Geothermal wellfield drilling
Utility connections
The anticipated completion date for the sitework development project is late November 2023.  A separate bid will be placed this fall for the building construction.
3/31/23 Update
The Library hosted two community open houses on March 29 and 30 at the Lakota Family YMCA to share updates on the plans for the new MidPointe Library Liberty location.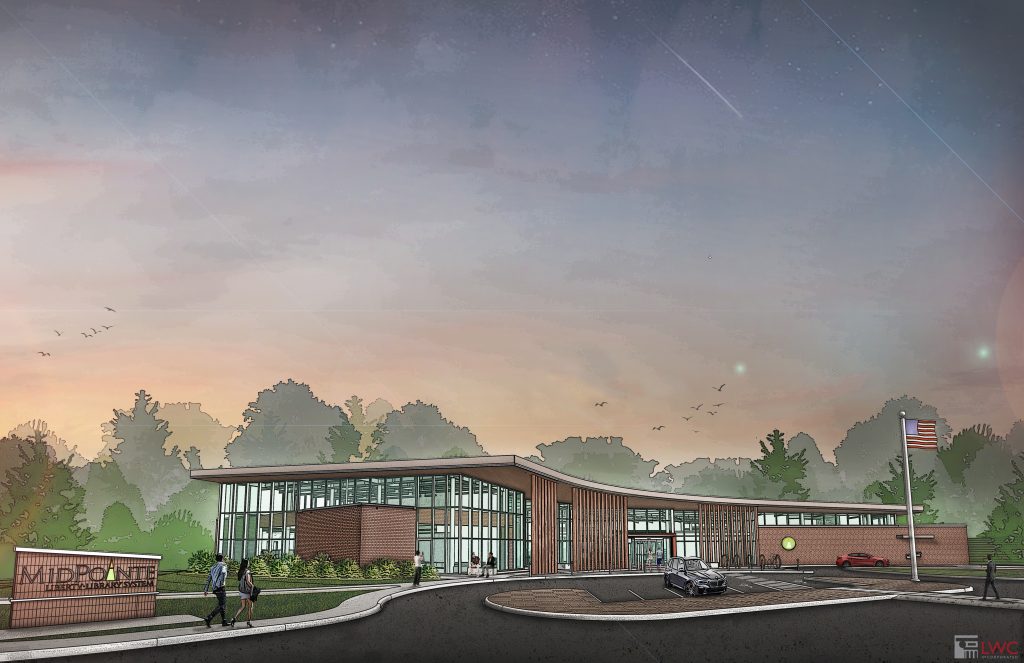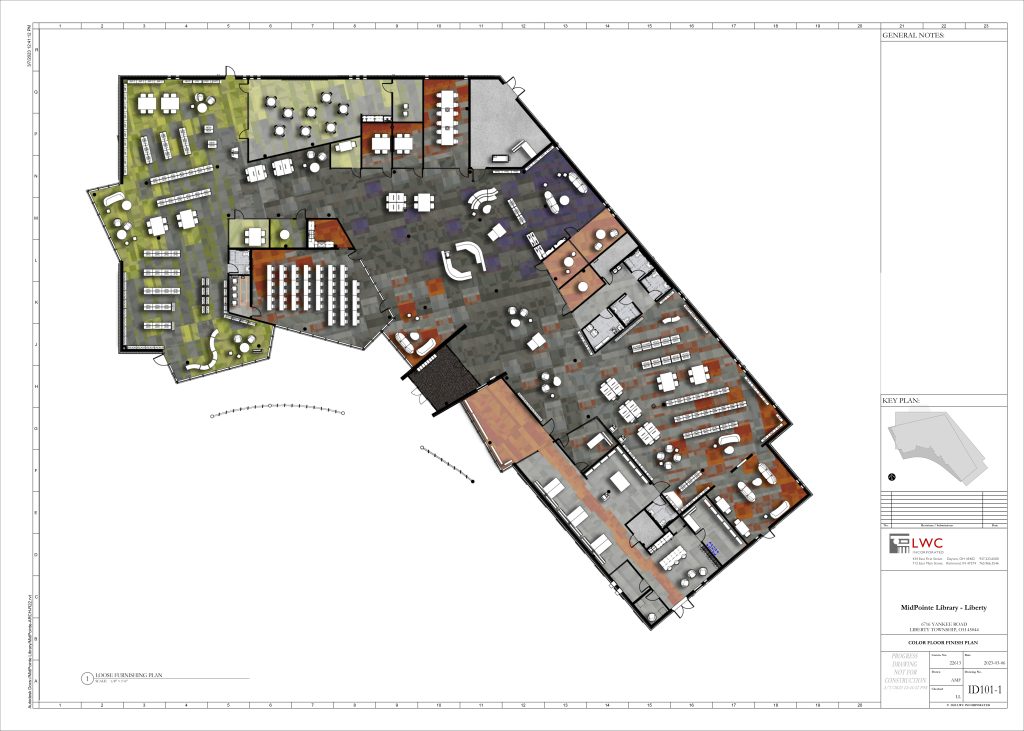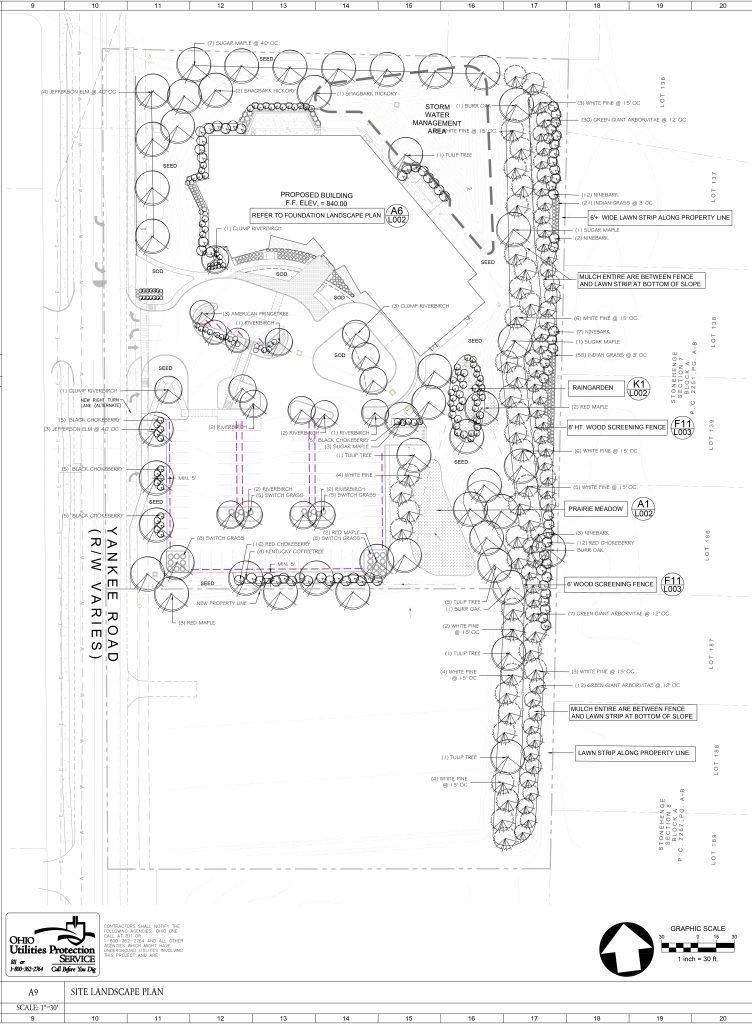 Plans for a new public library are in the works for Liberty Township. The MidPointe Library System has contracted with LWC Incorporated on design work for a new branch. MidPointe purchased the land for the new building, located at 6716 Yankee Road, at the end of 2021.
The new location will feature:
21,000 square feet constructed, holding more than 35,000 library materials and collections
Featuring designated spaces for youth, teen, and adult patrons.
Unique program and play spaces for youth
Numerous meeting spaces, including a large community room and multiple conference/study rooms
Quiet reading area with fireplace
Drive up book return
Lobby vestibule with extended hours and a "hold locker" pickup option.
MidPointe opened their original Liberty Township branch in November 2018. The library, located on the second floor of The Foundry at Liberty Center, is 3,671 square feet and offers a collection of 5,000 items. Despite its limited size, the branch welcomes over 8,000 patrons and circulates over 13,000 items a month.